3 Things to Know Before Selling Your Home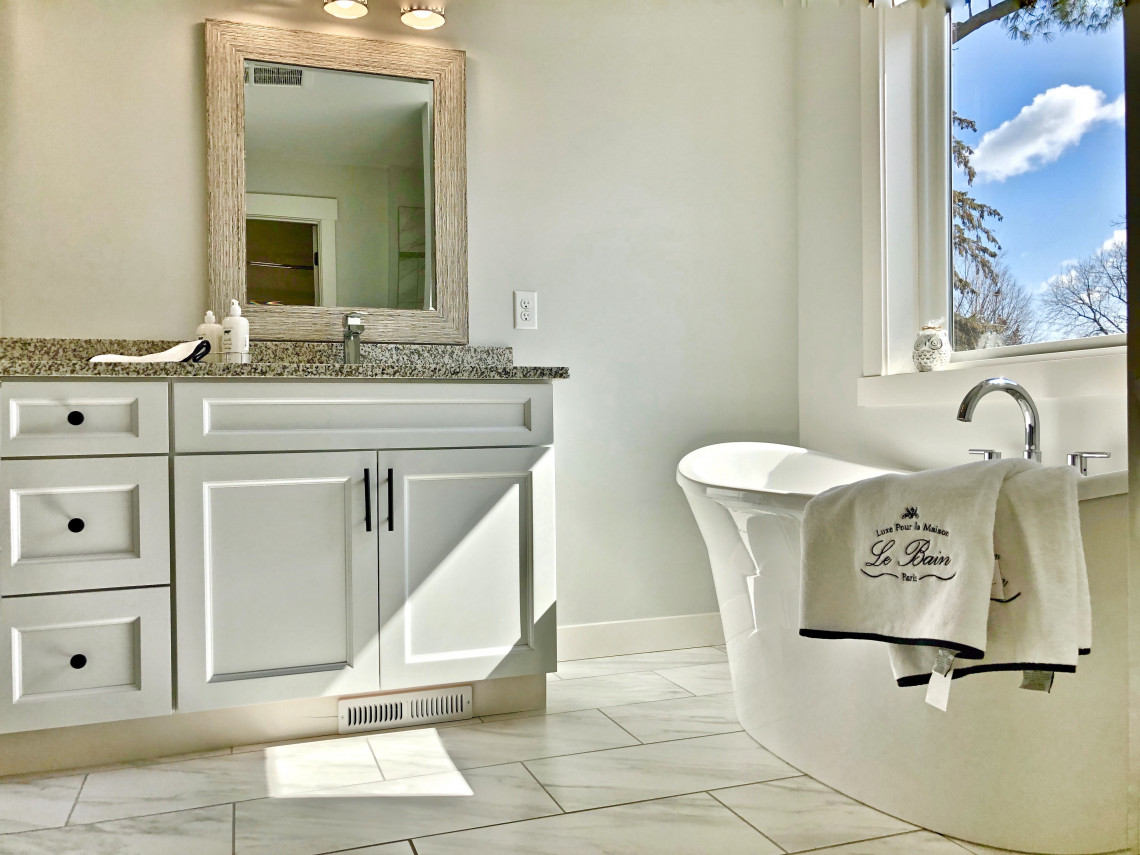 Media keeps telling us that it's a seller's market, and programs like 'Make Me Move,' entice homeowners to think that they can demand a price that makes their wildest dreams come true. Anything less than that will make them feel like they are losing money.
1. What is every seller's worst fear? That their home won't sell, or that they will get low offers. Most people browse online for several months before they are ready to sell, mentally comparing their home to their neighbors. They estimate the price of their own home based on the highest priced home on the block.
It might be shocking to know, but 25% of listings did not sell in South Minneapolis in 2018. We saw a lot of price reductions, 'back on market,' and expired listings. It wasn't just South Minneapolis, every area had unsold listings. There
are only two reasons why a house doesn't sell. That's price or condition, or if you have cactus doorknobs and no one can get in.
On one hand we had multiple offers on well-priced and well prepared homes. On the other hand there are properties that don't meet a buyers expectations and don't sell. Buyers fall in love with the charm and feeling of a home, or they move on.
As an example, I had a client who bought an inexpensive rambler in South Minneapolis during the recession for $100,000. He did some work, removed a wall to give it an open floor plan and built out the basement. His friends convinced him that it should be worth $350,000 because a totally remodeled house 3 doors down sold for $375000. The difference was that his wasn't, and it still had the original 1950s kitchen, bath, they weren't pretty. My market analysis came in at $280,000, and he argued that his friends estimate was correct. I reminded him that none of his friends were standing in the doorway with a check. We compromised, at listing at $319,000 with the caveat that if we didn't get an offer in two weeks, we'd need to make adjustments. Two weeks came and went with only one showing, zero offers despite massive online marketing. Online comments weren't favorable. We adjusted the price, and still no showings. I asked for him to change the original kitchen countertops, he said no. He believed that if he didn't get his price that every dollar less was money lost. His equation was that $100,000 + $20,000 in a basement build out and garage repairs = $325,000 in value. We finally got an offer $15,000 under my original analysis. He was frustrated and disillusioned with the process.
2. Every buyer is reality TV trained, they expect that a design wizard has wafted through the home and rendered it flawless. Buyers fall in love with the charm and feel of a home, or they move on. Most buyers see at least 7 homes before understanding what works for them. Their agent should do a market analysis to assure the buyers that pricing is in line with neighborhood values. Multiple offers can push the price over market values, and then there is the appraisal.
3. The buyer's lender will send an appraiser to give the lender his opinion of value. Banks don't loan over the amount of an appraisal. Your house is sold a 2nd time to an appraiser. Some brokers were writing into offers. 'If the home doesn't appraise, the buyer can walk away with his earnest money refunded. The seller has the option to reduce the price to meet the appraisal, or both parties will cancel the offer immediately."
That clause protects the buyer's investment, and puts all risk on the seller. An appraisal is ordered after a buyer completes their home inspection, and the contingency is removed. It should be on the underwriters' desk at least a week before closing. What happens if it doesn't appraise at the purchase price? Then the seller would be forced to lower the price if they want to move forward, or cancel.
The problem is that the transaction has already two to three weeks into the process, and unless there is a back-up offer in the wings, the seller would put his home back on the market and start all over again. If the appraisal comes in low, it can be contested, or order a 2nd appraisal. If it is an FHA mortgage, that appraisal stays with the house for 6 months. That means that if you have a 2nd FHA buyer, you can only accept offers up to the amount of the appraisal for 6 months.
What's a better way? If you are in multiple offers, the sellers sets the terms. Rather than accepting an offer hoping that it will come in at value, require the buyer to prove that he has additional funds to cover the difference between the purchase price and an appraisal and is willing to do so. A buyer with a 3% down payment asking for closing costs concessions has less reserves than a buyer with 10% down payment. Two years ago I represented a buyer in a changing market. The seller signed an offer over list price in multiple offers. The listing agent had a panic attack in the middle of the night worried that the house wouldn't appraise. She demanded proof that the buyer had cash to cover a short in appraisal value up to $10,000.
The buyer had funds, and there was an $8,000 short.
It is important for the listing agent to prepare a packet for the appraiser with substantial comparable homes, and a list of upgrades that add value. When I represented a seller of a S. Minneapolis 1947 two story home, there were three other homes on the market that were almost identical. Because I previewed each of those homes I was able to give detailed notes to the appraiser on the differences. Appraisers do not see comparable homes, and they wouldn't know anything that isn't spelled out in the MLS. For instance, the home I represented had a remodeled kitchen and a large remodeled sun room. One of the 3 other homes didn't remodel, put granite counters over original cabinets and had a 1 car garage. Another was beautifully staged, but the exterior had dry rot trim and most of the shakes on the front. The 3rd had original windows, a very old roof, and the entire exterior needed painting (existing paint was peeling everywhere). The interior was upgraded, but there was $30,000 of maintenance that would have to be addressed. That appraisal came back on the dime because I gave the appraiser real information that he didn't have access to.
Every home seller hopes for the best price. Hoping isn't enough. Understanding what buyers want, what the competition is, preparing your home, and having a strategy will get you there.
Selling a home in today's market is complex. Your relationship with your agent is a partnership, you want a partner that …..
Selling Your Home?
Get your home's value - our custom reports include accurate and up to date information.
Get Home Value